Forget every boring thing you've ever read about getting on a magazine cover. There are plenty of reputable magazines out there that will put you on the cover of one of their issues when you follow these 7 tips. We'll go over each one in detail but keep in mind this may take more than a few months to attract larger fashion magazines.
Know what a fashion magazine requires for placement

Reach out to smaller publications first

Only use a PR service when contacting bigger publications

Hire a great photographer (or become one)

Create a portfolio of shots with different themes (Holiday, Swimwear, Huate couture)

Pay To Play (some smaller magazines require a fee to be featured in their magazines)

Use your portfolio of smaller magazine covers to attract larger fashion magazines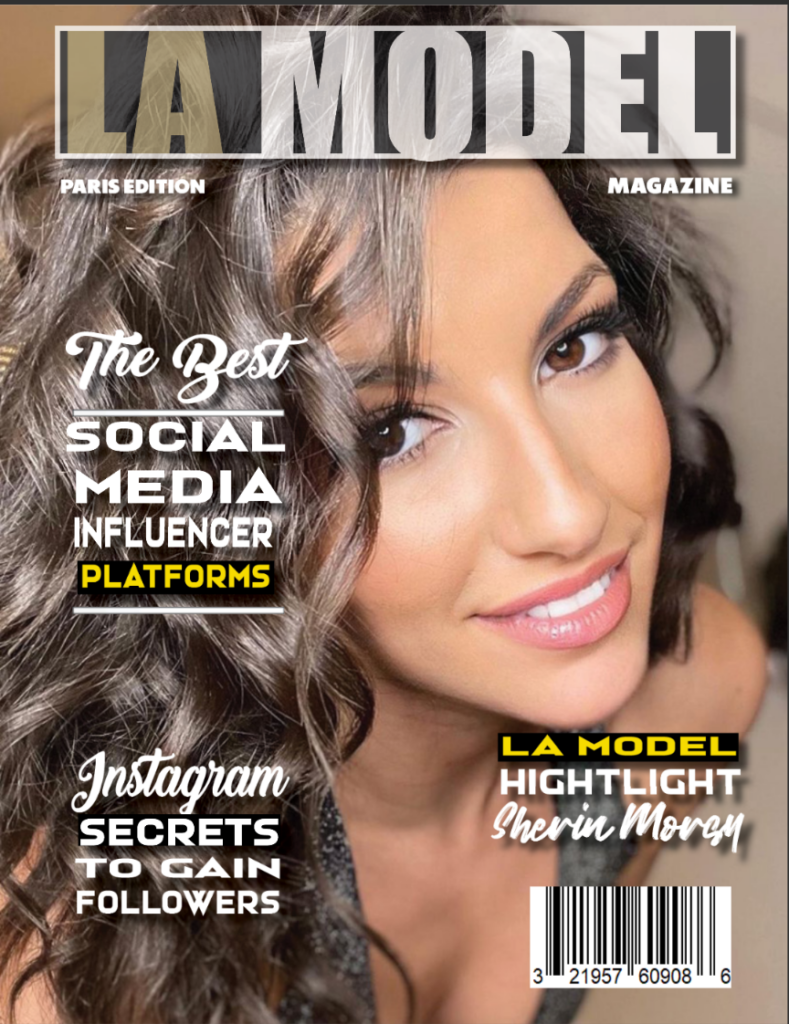 The days of being invited to a magazine photoshoot are over and you should be grateful. Movies and TV shows made the modeling life seem glamorous but most models were treated like cattle and less than 1% had contracts that brought in a significant amount of money. Models are now realizing that becoming an influencer is way more lucrative. They have more control of their careers and fashion magazines know that they have to negotiate and work with influencers to survive.
WHAT IF YOU'RE NOT AN INFLUENCER YET?
If you are not yet working with a brand then expect to Pay To Play. Smaller magazine publications charge new and unknown models to be featured on their covers. Don't worry, this isn't bad news for you. It actually cuts out all of the many months of contacting publications and sending out media kits in hopes that they'll contact you back. This is also why we recommend submitting your photos to smaller fashion magazine publications first.
START SMALL AND WORK YOUR WAY UP QUICKLY
You can easily work your way into a smaller fashion magazine cover. Actually, it's even easier to get featured with an article or interview on their following pages. Most small fashion publications have a free submission page where you can upload pictures and take their questionnaires for interviews. To be considered ahead of all the free submissions you may want to pay their refundable fee to jump the line of hundreds of submissions and have them respond quickly to you. If the magazine doesn't use your submitted photos and questionnaire, they will normally email you with a reason why. Use this denial as critical information and tweak your submissions to better suit what they're looking for. Follow the magazine's recommendations and resubmit to the same magazine or to other fashion magazines. Do not overreact to their criticism or recommendations. Learn from them and be ready for the next submission.
If you're great at taking selfies and setting up shots, you may be able to submit your photos and get on the cover of just about any magazine but an experienced photographer has 3 things you may not have. An eye for setting up great shots, great set pieces and awesome locations. They may also have contacts that can get you on a reputable magazine cover. Also, For a classic look, don't forget about makeup artists. You may not need one but if you feel you do, most photographers can suggest a very good one for your skin tone and complexion.
BENEFITS OF BECOMING A COVER MODEL
Each magazine you're featured in will give your online profile a gigantic boost. Usually, when you are featured in a fashion magazine, they will create Instagram, Facebook, and other social media postings promoting your cover and/or interview. Reposting these social media posts will boost your profile and add to your portfolio for major outlets to follow.
Here's a video that was posted by LA Model Magazine before there fall issue was published 
Featured on @lamodelmag Instagram
Another reason to go after a magazine cover is to attract the attention of companies looking for influencers. Being a magazine cover model allows you to build on your social media platforms. Models, even with a small following, have become influencers that bring in hundreds if not thousands of dollars per month promoting products and services.
Once you've snagged a fashion magazine cover, you can start building on the fame you are cultivating. Create a media kit and go for the larger magazine covers. Here at RelyOnPros, we work with mid-level fashion magazines like LA Model and NY STYLE. These magazines have a significant online and print presence and offer free and paid submissions to be featured on their covers. You can also be featured in an interview or article within their pages.
As a PR firm, we do all the legwork of getting you in great publications either with a one-time magazine placement or on an ongoing basis. We also make it our business to help our clients reach their goals as models. Businesses also use our service to reach the most attention for their products or services. If you become one of our clients, we will work tirelessly to make sure you reach the status you are looking for with magazine, podcast, and video placements. Our creative writers will create articles about you for these outlets and other major publications.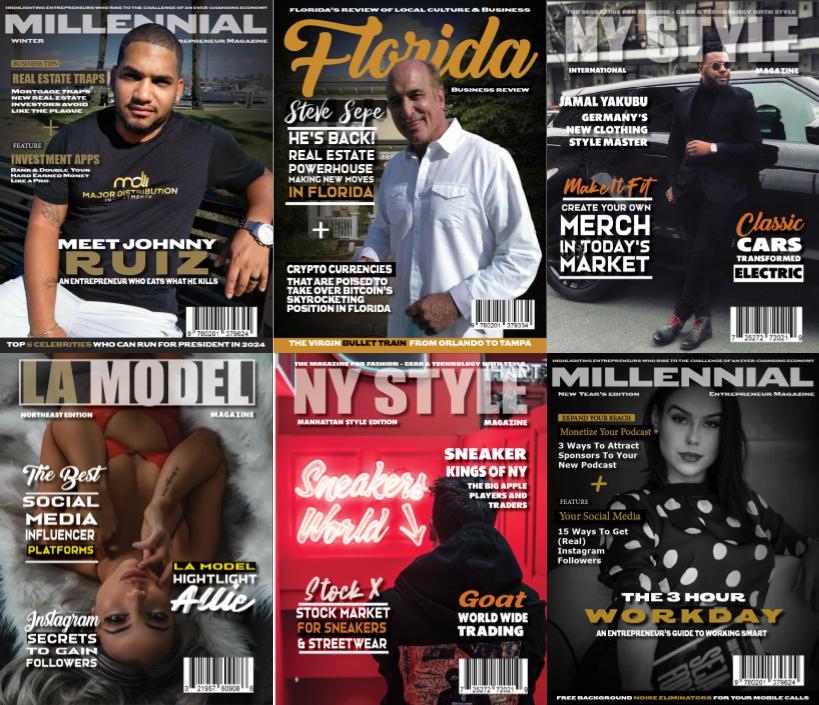 If someone googled you right now, what would they see? With our $5 a day PR service, they'll see articles and pictures of you in print magazines, podcast interviews, and other outlets. If you choose our 6 month contract, you'll receive ongoing public relation service, placing you in print and online articles with your provided photos. You'll also be guaranteed placement on the cover of one of the fashion/business magazines we work with torwards the end of your contract. Contact us today through our chat button below to discuss a PR plan for you.